Verosol External Blinds
Verosol external blinds and shutters control heat, light and solar energy, and allow for the integration of indoor and outdoor living spaces.

Blind Concepts offers a huge range of external blinds that are designed to suit all your outdoor shading needs. Stylish and versatile, our selection of blinds include those built from the finest fabrics. They offer an effective means of solar control and allow you to maintain a comfortable indoor temperature. Browse through our collection for a fabulous range of external blinds.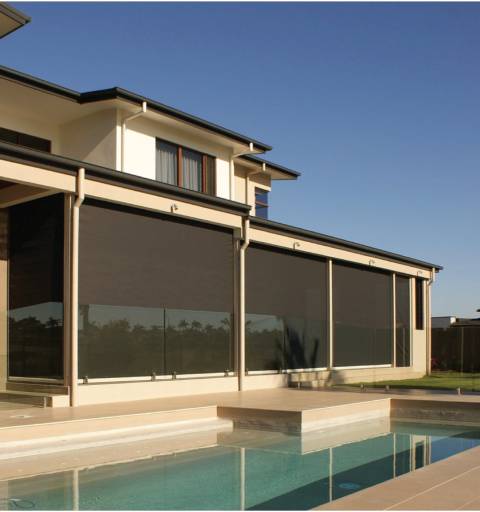 VEROMAX EXTERNAL ROLLER BLINDS
Our External Roller Blind systems are created using premium materials such as stainless steel, glass-filled nylon and extruded aluminium along with top quality fabrics. This ensures longevity, durability and high performance in all conditions.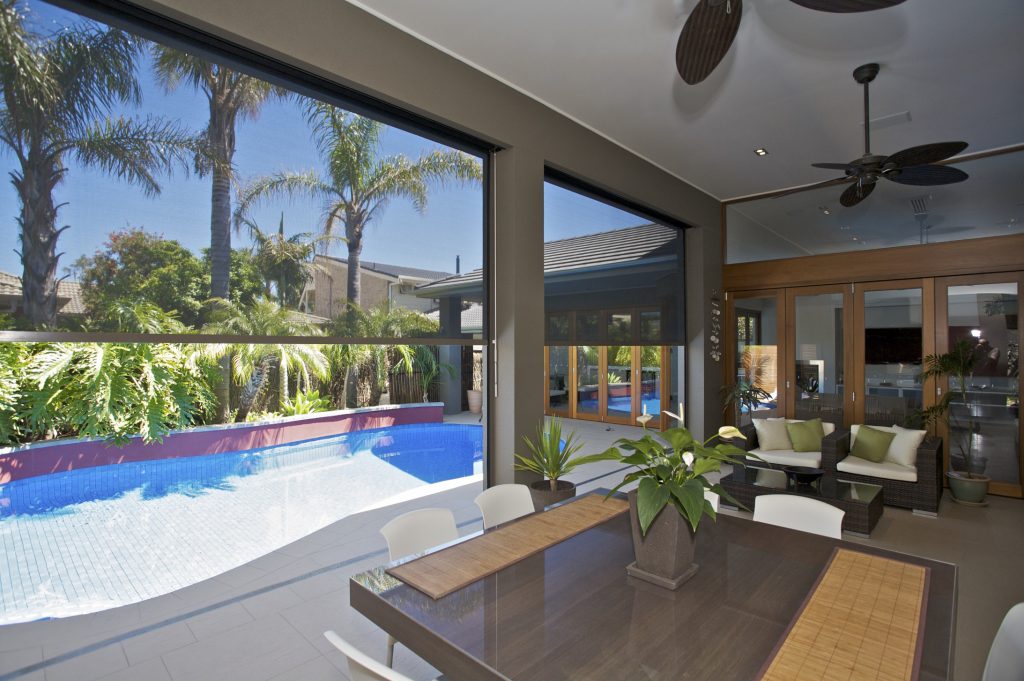 AMBIENCE EXTERNAL ROLLER BLINDS
Verosol Ambience External ZIP and WIREGUIDE Blinds provide seamless integration of indoor and outdoor entertaining areas. Not only do they ensure privacy and comfort, they're ideal for enclosing alfresco areas, outdoor patios and balconies, whilst offering protection from the elements.
Verosol's external screens will extend your outdoor living, providing comfort and insulation, all delivered with the security of a trusted brand.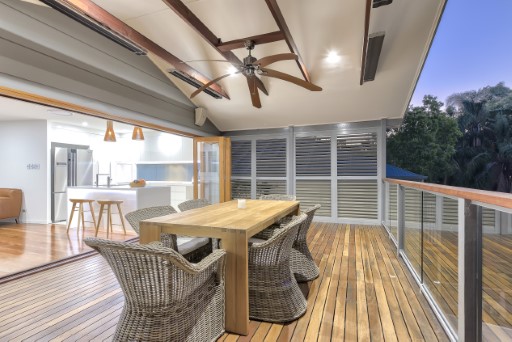 Verosol external shutters are made from high-quality materials like hardwood and aluminium designed to weather Australia's climate, ensuring longevity for your investment. Each blade is reinforced for strength and impact dispersement, along with connecting joints. All hardware supplied with our shutters are also made from premium materials to ensure durability.
External shutters are a stylish solution to heat, glare and UV reduction, offering a classic look that will suit any facade.
Frequently Asked Questions
Buy external blinds online from Blind Concepts
Browse through our range and you are sure to find the right blinds for your home. If you wish to know more about our blinds, feel free to reach out to our team at 03 9720 1778. We will give you a free quote. You can also get in touch with us through our online contact form.