An Innovative Blind Solution that offers Great Insulation and Flexibility

Honeycomb Blinds – Superior Design and Efficiency
Honeycomb blinds are specifically designed to impart beauty and provide energy efficiency in both warm and cold climates. Its honeycomb built traps air in different pockets to create insulation. This helps in lowering your energy consumption, thereby reducing your energy bills. As it provides extra insulation, it makes a perfect choice for doors and other big windows that require added insulation. All these factors make honeycomb blinds an innovative solution that offers great flexibility and insulation.
At Blind Concepts, we provide an expansive range of honeycomb blinds online. The honeycomb blinds are of top choice for skylight and specialty windows such as circles, arches and sidelights. Featuring a hollow center, some of the honeycomb blinds also have double internal cells. Designed for vertical applications, you can either cover your entire door with a single blind or use separate blinds which can be operated independently. Also known as cellular blinds, these are known for their insulation properties and energy efficiency.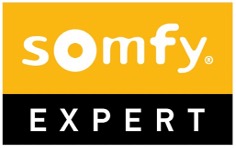 Get Your Honeycomb Blind Installed Now
At Blind Concepts, we have been offering top-quality blinds, awnings Victorian metro and country areas. If you have made up your mind to install honeycomb blinds, then just get in touch with us.  You can call us on 03 9720 1778. Our team looks forward to assisting you.