Louvred Roof
Systems For Smarter Living
Create ambiance in your indoor and outdoor areas to enjoy an all year round. Create a tranquil and entertaining area for family and friends.
Residential applications:
Patios, terraces, walkways, backyards, carports, barbecue areas, and balconies.
Commercial applications:
Restaurants, cafes, playgrounds, golf clubs, resorts, theme parks, science and technology parks, sports facilities, pool decks on boats & hospitals .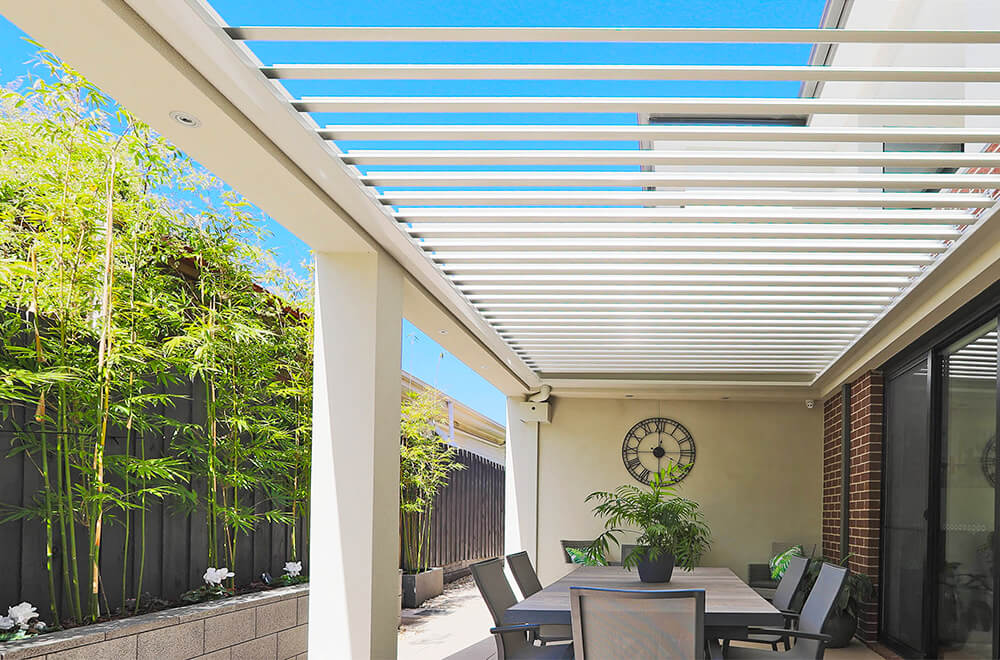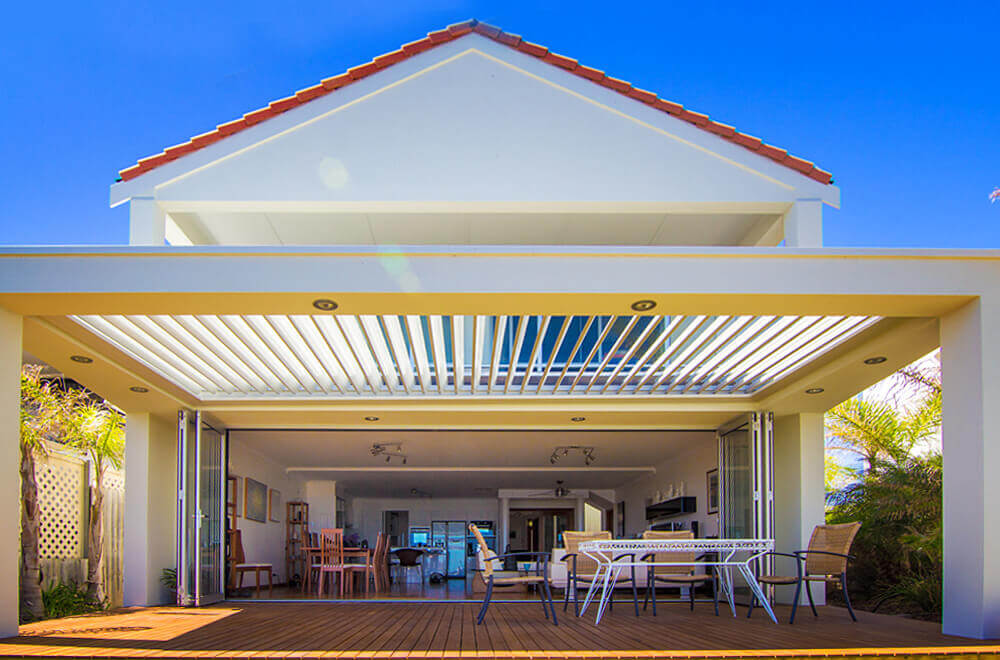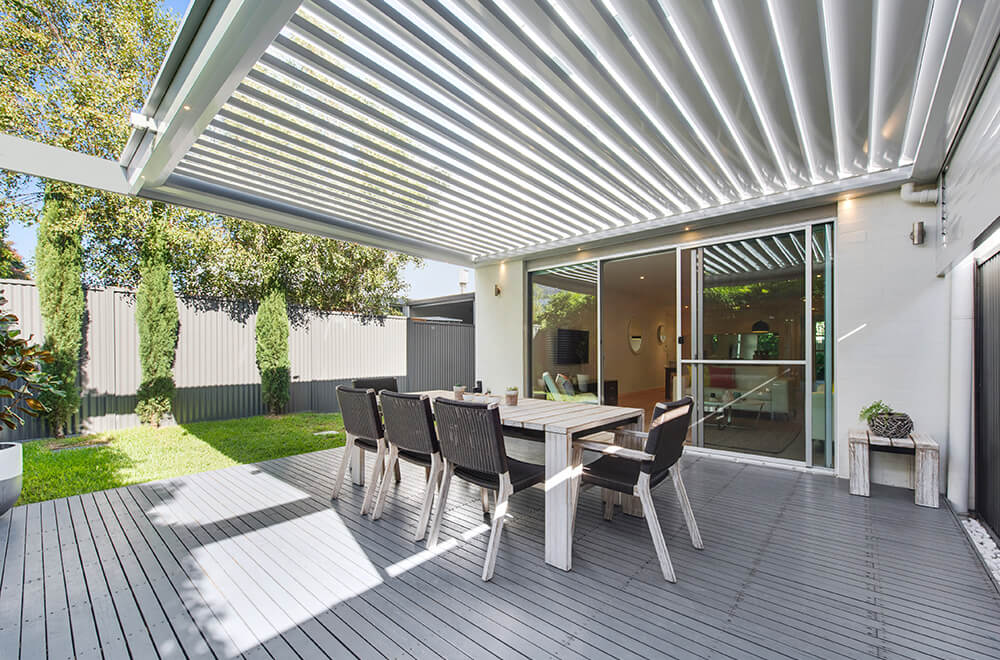 Take control of the weather by keeping rain and wind out, while letting sunlight, warmth, and airflow in.
Lumex Louvred Roof Systems are a water-resistant rotating louvred roof system designed to cover outdoor living and entertaining areas. The Louvred Roofing System is designed to control your light and air flow within your outdoor space. With a sophisticated motorised control system, and Mobile App option you are able to adjust and control your outdoor environment to suit any weather conditions.
GET IN TOUCH TODAY FOR A QUOTE